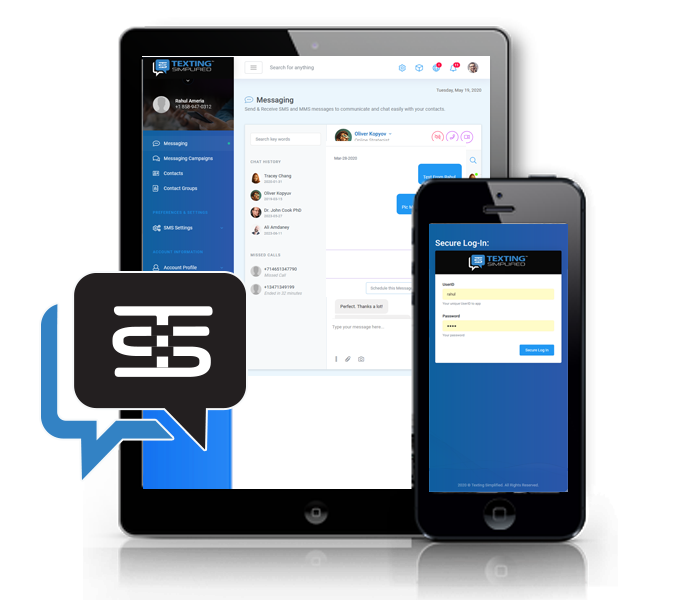 Business
Texting

Solution

The Texting Simplified platform allows for fast business texting and features design for user simplicity.
Easily Manage Texting Campaigns
Automatic Text (SMS) Forwarding
Save and Manage Contacts
Simple Chat Interface
Features

Simplified

SMS business marketing features are available with all plans. Sign-Up today and take your customer communication to the next level.
2-Way Messaging
All Plans
Engage with contacts over 2-way messaging on multiple devices (desktop or mobile).
Texting Campaigns
All Plans
Work efficiently by creating messaging campaigns to simplify your customer engagement.
Text Forwarding
All Plans
With text message routing you can forward and route inbound test messages as needed.
Auto Responders
All Plans
Set up standard response messages or automatic replies to messages triggered by keywords.
MMS Marketing
All Plans
Enrich your commuications with MMS to enhance your messaging and campaigns with media.
Contact Manager
All Plans
Easily add and edit contacts to manage your messaging customers and groups.
What Are You Waiting For?
Sign up for a FREE 14-Day Trial today. No credit card required.
FREE TRIAL